Who Are You Excited To See At the Oscars?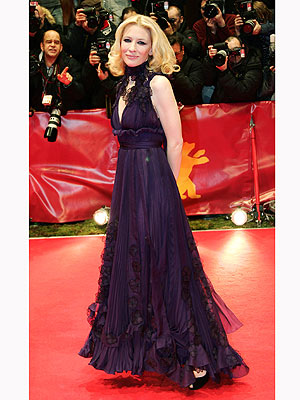 We've been excited about the Oscars red carpet since the nominations were announced last month, and the show is finally happening on Sunday night! Sure, we're curious to see who the winners are but we're even more interested in who wears the best dresses. A perennial risk-taker, Cate Blanchett is always unexpected and glamourous — we're dying to see what she wears, along with fellow nominees Kate Winslet and Penelope Cruz and presenters Gwyneth Paltrow and Reese Witherspoon. But we want to know who you are looking forward to. Tell us: Who are you excited to see on the red carpet at the Oscars?
Click here to see the biggest Red Carpet Fashion Trends. And for more of the latest news and gossip on the award shows, check out our Red Carpet Confidential blog.
Photo:dm/akpa polska/star max