Patricia Field Puts Her Cheapest Foot Forward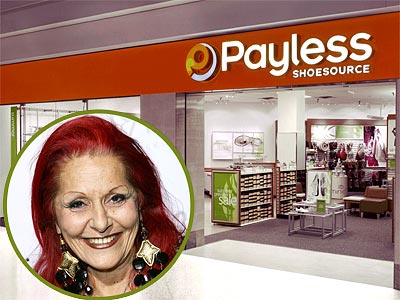 The stylist best known for making pricey Manolo Blahniks, Christian Louboutins and Jimmy Choos mainstream on Sex and the City told us a shocker that would have Carrie Bradshaw tripping all over herself. Patricia Field, an Oscar nominee for Best Costume Design for The Devil Wears Prada, will be walking the Academy's red carpet in budget footwear. "I'm going to be wearing a pair of Payless shoes," says Field, who created a line of footwear for the brand. "Oh, they're gorgeous. They're metallic snake in a couple of different colors, gold and silver." Cheap really is chic!
Click here to see more Red Carpet Fashion in Off the Rack. And for more of the latest news and gossip on the award shows, check out our Red Carpet Confidential blog.
Photo: Payless ShoeSource/Newscom; Michael Tran/FilmMagic