Red Carpet Style: Are Black & White Tuxes Out?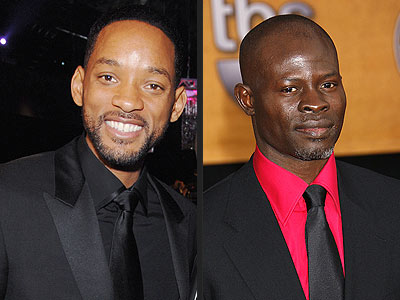 Many would say that women get to have all the fun when dressing for the red carpet, but male actors aren't shying away from showing their own bursts of individuality this award season. Just witness Djimon Hounsou at the Screen Actors Guild Awards, where the Blood Diamond actor slipped a red shirt under his tailored suit for a look that was composed, a bit original and effortlessly elegant. Can we look forward to a similiar look from the Best Supporting Actor nominee at the Oscars? Other actors — like the polished Will Smith and Forest Whitaker — opted for a monochromatic look, pairing black shirts and ties together for a sleek and sexy look. Tell us: Do you like a colored shirt with a tux? Or should the men just stick with the basics?
Click here to see more Red Carpet Fashion in Off the Rack. And for more of the latest news and gossip on the award shows, check out our Red Carpet Confidential blog.
Photo: Dimitrios Kambouris/WireImage; Flynet