Should Jim Carrey Cut His Hair?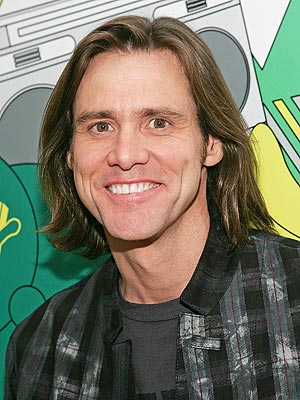 We've been watching Jim Carrey's hair get longer and longer thinking "Huh. That's an interesting look on him. Wonder if it's for a part." Last week we spotted him out with lovely girlfriend Jenny McCarthy at the premiere of his new movie The Number 23 and noted that now his hair is actually longer than hers. After seeing the rubber-faced actor on TRL yesterday, we've decided it's time for a cut. Certainly in this day and age, there is no set length that men's hair should be, but we just like Jim better with shorter hair. Tell us: Do you think Jim Carrey should cut his hair? Or do you like the longer locks on him?
Click here for more Guy Style on Off the Rack.
Photo: Evan Agostini/Getty