Get Eva's Sexy Shoes -- On Sale!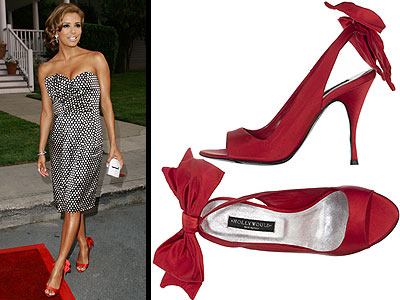 Eva Longoria's Nanette Lepore dress may be one-of-a-kind but you can buy her red-hot Hollywould peep-toes for half the original price! The 4″ heel with a flirty bow, also available in black, is marked down to $243 from $485 at Ilovehollywould.com. Still a bit pricey, but worth it if you're looking for entrance-makers.
Wanna find a polka-dot dress like Eva's? See similar finds here. And, check out What's On Sale in our weekly Hot Finds section.
Photo: Courtesy of Brian Lowe/jpi