Leonardo's Red Carpet Cellphone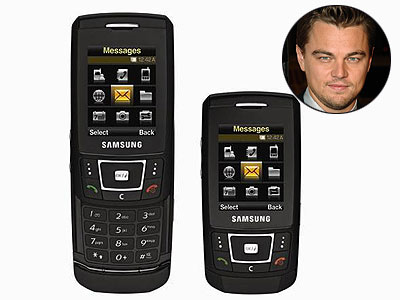 What will nominee Leonardo DiCaprio be carrying in his pocket Oscar night? His new Samsung Black Carbon phone to call his family to share the good news. The Blood Diamond star stopped by Kitson Men on Jan. 29th to pick up the slider phone which retails for $420. Chump change for the international star who can get cell service worldwide with this phone. Leo's latest toy has a 3.0 megapixel camera to capture the evening's highlights. And the sleek, black phone will go perfectly with Leo's signature Armani tuxedo as he struts the red carpet. Can you hear me, now? The Samsung Black Carbon Phone will be sold at Kitson Men exclusively until February 28.
Check out all scoop on Leonardo and other Academy Award nominees in our Red Carpet Confidential blog.
Photo: Steve Granitz/WireImage