How Annette (and Will) Get That Red Carpet Glow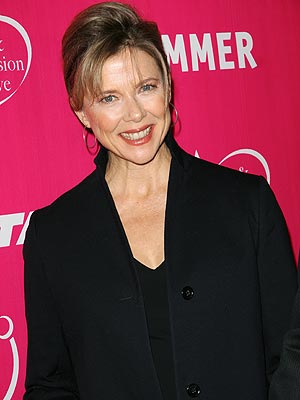 What do Will Ferrell and Annette Bening have in common? No, he didn't play one of the dysfunctional family member in Running With Scissors. They've both discovered the way to avoiding puffy redness after a facial (PEOPLE staffers swear by it, too). For all of us who have practically left facials hiding our blotchy faces, LA's Kinara Skincare Clinic has the answer! Co-owner Olga Lorencin-Northrup swears that the Red Carpet Facial, $150, can have you dazzling 2 hours before your event! The secret? "You have to hydrate the skin a lot so it's glowing on the red carpet! We do light extractions and use amino acids to exfoliate without the side effects," she says. Uh, don't forget the caviar serum that puts a finishing touch on this luxe treatment. No need to be as red as the carpet when you can get this fab treatment!
Click here to see more Red Carpet Fashion in Off the Rack. And for more of the latest news and gossip on the award shows, check out our Red Carpet Confidential blog.
Photo:Barnard / Rex USA