What's Up With Eva Green's Hair?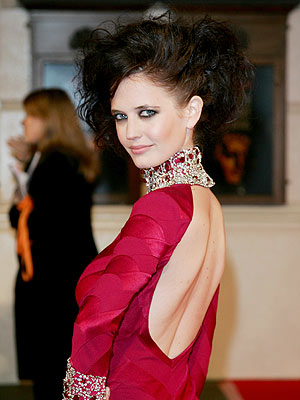 Whether or not she's your favorite Bond girl, Eva Green is undeniably beautiful as Vesper Lynd in Casino Royale. So we are especially confused as to why she would take her lovely long locks and turn them into this veritable nest of hair at the BAFTA awards in London. And are those black streaks over her natural brown color? We've seen big hair gone bad before, but this is just a little too Bride of Frankenstein for us. Tell us: What do you think of Eva's hairdo?
Click here to see beauty done right in our Red Carpet Beauty Trends gallery.
Photo: Sang Tan/AP