What Was Mary-Kate Thinking? (Yet Again!)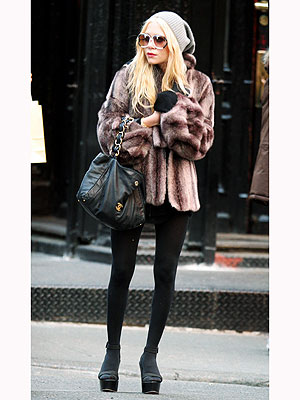 Sometimes we feel like a broken record talking about Mary-Kate Olsen, but once again we find ourselves totally confused by her outfit and asking ourselves "What was she thinking?" From her super-minidress to her towering platforms to her oversize shades, the tiny star's outfit looks more like a grandmother who forgot to put her pants on than a stylish star! Not to mention the fact that it was well below freezing in New York this weekend, so we can't imagine why she wasn't more bundled up for shopping in the frigid streets of SoHo. Tell us: What do you think of Mary-Kate's latest look? Would you wear it?
Click here to read more about Mary-Kate and Ashley Olsen in Off the Rack.
Photo: hector vallenilla/ pacific coast news