Selma Blair Goes Platinum! Love it or Hate it?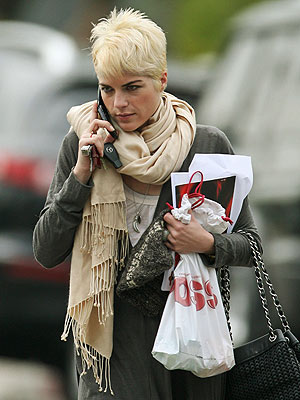 Mike Carrillo/Louise Barnsley/pacific coast news
First Selma Blair got a radical '80s haircut, and now she's gone for high impact color! Selma emerged from her salon last week, having ditched her naturally black hair for platinum, almost-white locks. We don't know yet if it's a role or just for fun, but it's shocking to see her with such light hair. We love that takes such risks with her looks, but we want to know what you think. Tell us: What do you think of Selma Blair's new platinum hair color? Love it or Hate it?