Wacky Fashion: Why We Love the Grammys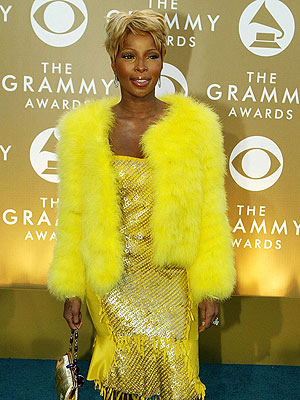 Sure, the Oscars may have the glamour, and the VMAs may have the cool quotient — but we love the Grammys because it's the award ceremony that always has the wackiest fashion choices. From Mary J. Blige's Big-Bird inspired Gucci ensemble to Teri Hatcher's I-see-London-I-see-France dress of last year, someone always turns up in an outfit that tests the boundaries of good taste and tickles our fashion funny bone. We can't wait for tonight's show to see who will crash and burn on the red carpet this year (and rock out onstage too!). Tell us: Who are you looking forward to seeing at the Grammys?
Click here to see the worst Grammy fashion from the past decade.
Photo: Robyn BECK/AFP/NEWSCOM