Should Charlize Theron Go Back to Blonde?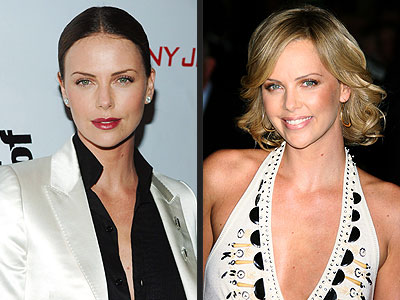 Charlize Theron has been laying low these days, so when we saw her last week at the East of Havana screening in NYC, we were totally surprised by how different she looked. We tend to think of Charlize as a sunny blonde so it took us a minute to fully register her severely slicked back brunette hair and red lips. Clearly, she's a beauty either way, but the looks are so different that we can't resist comparing! Tell us: Should Charlize go back to blonde? Or do you like her new brunette locks?
P.S. While you're thinking about haircolor, what do you think of Jessica Simpson's new reddish-brown do? Let us know!
Photo: Stephen Lovekin/WireImage; Zach Lipp/AdMedia