Get Vanessa Minnillo's Look -- On Sale!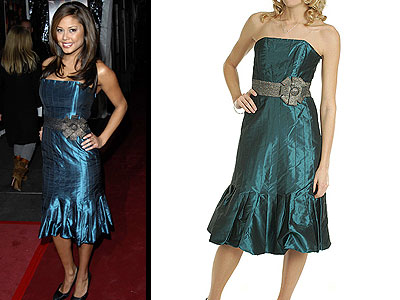 Celebrity style often seems unattainable, but that's what sales are for! This satin Tracy Reese dress that Vanessa Minnillo wore to a Hollywood event and that Eva Longoria slipped into for the New York City Dreamgirls premiere (how much more glamorous can you get?) is on sale at Standardstyle.com. Originally $495, it's now marked down to $396 and it's a fantastic frock for any parties, weddings, or if you're lucky enough, any star-studded events you may have lined up this year.
For more great deals, check out our What's On Sale page.
Photo: ZAK BRIAN/GAMMA