StyleWatch Editors Want to Know: What Are Your Favorite Sneakers?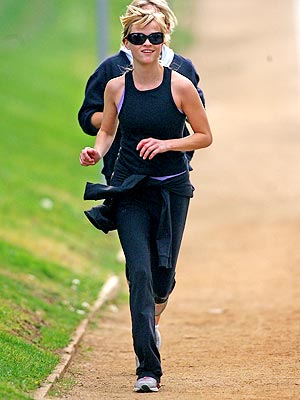 When you take running seriously like Reese, you've got to care about what sneakers you wear. And even for those of us who count strolling between strolls as exercise, we think long and hard about the look of our walking sneakers. With all the options on the market today — running, tennis, walking, lifestyle — how do you pick which ones you love? We want to know all about your favorites. Tell us: What is your favorite sneaker? Do you have different ones for working out and hanging out?
Want your answer to appear in print? To have your comment considered for the next issue of PEOPLE's StyleWatch, please INCLUDE your first name and last initial, your age and your hometown/state.
Photo: Finalpixx