Patrick Dempsey's Twins Swaddler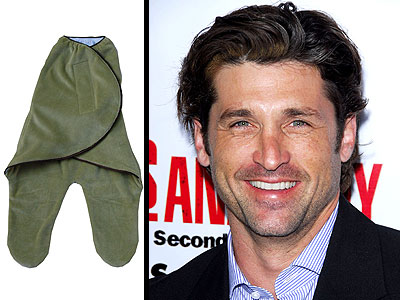 Mom's got a hot makeup line, and Dad's, well, McDreamy so you'd expect that Patrick Dempsey and wife Jillian would bring home their new twin baby boys in style. Jill selected the Fred and Noah cuddly swaddlers from Suzy Creamcheese to take the boys home from the hospital. And why not? They are adorable and available in cotton, sweater, or velour and fit newborns up to 3 months old. Order one for a very little one in your life for $42 at sweetrollswaddler.com.
Click here to read more about fashionable little ones in Off the Rack.
Photo: Sthanlee B Mirador/Shooting Star