Buh-Bye Black: It's All About Red Nails Like Ashlee's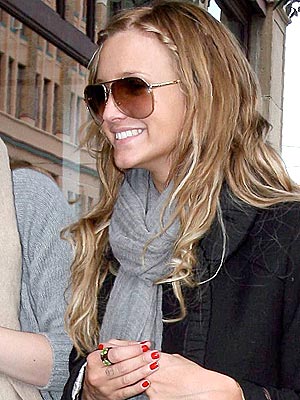 It looks like trend-setting celeb fingertips are moving on. Stars from Ashlee Simpson to Hilary Duff to Nicole Richie are trading their Goth-inspired black nail polish for classic candy-apple red. Still a bold statement, but a lot easier to swallow for most of us. And it only gets lighter from here — we hear that white polish is making a big comeback too, just in time for the mod trend for spring. Tell us: Will you wear red? Are you ready to give up black polish?
Want to try a new red? Check out Essie Red Label, $7, or " target="_blank">Barielle Driven, $8. Ready for white? We love Nars Edelweiss, $15.
Photo: mwd/x17