Sienna Miller's Bloomers: Love It or Hate It?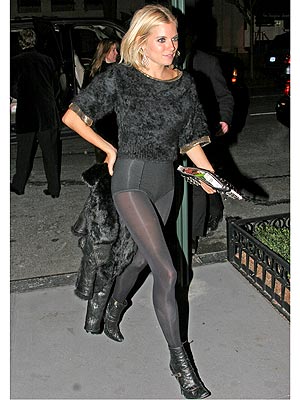 Is this another case of Sienna Miller forgetting her pants, or is she stepping up to a major spring trend again? Uh, maybe it's a little bit of both. After donning a vintage beaded dress for the NYC premiere of her new movie Factory Girl, the actress changed into a sweater and bloomers combo complete with opaque black tights and ankle boots. Now before we start wondering how many times she's been watching Flashdance lately, bloomers and boyshorts ruled some of the hottest runways for spring — including Chanel and Prada — and will be all over fashion magazines in the next few months. But does that make it ok for a night of going out? Tell us: What do you think of Sienna's outfit? Would you ever wear bloomers out?
See more of Sienna Miller in Off the Rack by clicking here.
Photo: ALECSEY BOLDESKUL/AIBMEDIA