Get Jeans Like Angelina's -- On Sale!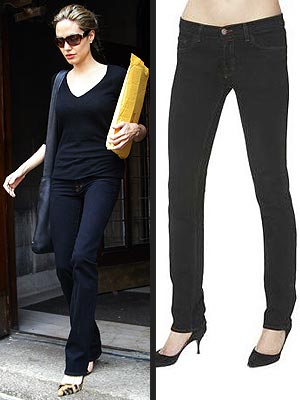 Movie stars like Angelina Jolie — and our fashion editors — love the easy fit and great look of J. Brand jeans. To our delight, we came across Angelina's jeans marked down at Blondette.com from $146 to $117, still available in a variety of colors, sizes and ankle circumferences. For another great J. Brand style, check out Azaleaonline.com where they're having an up-to-75%-off sale and the pencil leg jean is discounted from $158 to $95. Hurry though! Great deals like this are bound to sell out quickly once word gets out.
For more great deals, check out our What's On Sale page.
Photo: ALECSEY BOLDESKU