StyleWatch Editors Want To Know: Do You Wear Makeup to the Gym?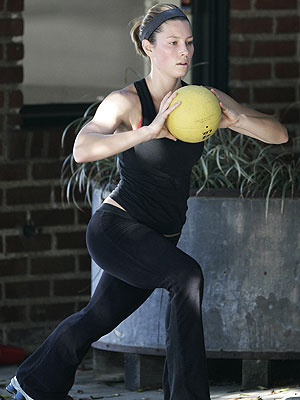 Sure, Jessica Biel looks great even without makeup, but most of us like having a little help before we leave the house. But what to do at the gym? You want to look good, especially if there are cute guys working out nearby, but no one likes their mascara running into their eyes while they're jogging. We want to know what you do. Tell us: Do you wear makeup to the gym? If so, what do you wear?
Want your answer to appear in print? To have your comment considered for the next issue of PEOPLE's StyleWatch, please INCLUDE your first name and last initial, your age and your hometown/state.
Photo: JD/Flynet