Amanda Peet's Maternity Style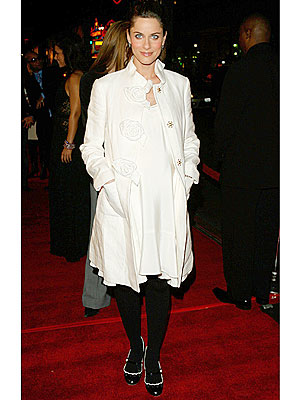 I've had a style crush on Amanda Peet for years — I love that she tries new shapes and styles, but it always seems like her own taste and not an attempt to be trendy. Assuming she wasn't going to ditch her normal fashionable ways, I've been pretty curious about what the Studio 60 star has been wearing during her pregnancy. So she finally hit the red carpet of the Smoking Aces premiere, and I was thrilled! She looks great and is totally in step with major spring trends, from the rosettes on her winter white 3.1 Philip Lim coat to her sleek ponytail. Her kid is totally going to give Kingston a run for his best-dressed baby title. — Melissa Liebling-Goldberg.
See more mom-to-be style in our archives.
Photo: Mark Davis/Getty