Would You Pay More For Eco-Friendly Clothes?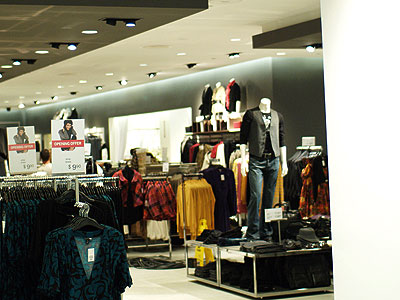 H&M, Topshop, Forever 21 — many of us are addicted to quick-fix shopping at stores where the trends are up-to-the-minute and the prices (and quality) are super-low. Where our mothers might have bought investment pieces meant to last for years, we pick up pieces that are meant to pass out of style — and our wardrobes — in a matter of months. But an article in the New York Times this week points out the environmental effects of so much discarded clothing and how much energy is expended in the production and care of so many garments. From switching to polyester to clothing rentals (much like the purse rentals we recently wrote about) to spending more and less frequently, the retail industry is gearing up to make some eco-friendly changes. We want to know your opinion. Will you spend more money on environmentally friendly clothes? Would you participate in monthly rental services? Are you concerned enough about the environment to change your closet?
P.S. You can read more on this topic at one of our favorite blogs, TreeHugger.
Photo: Michael Tran/FilmMagic