Skin Is In on the Red Carpet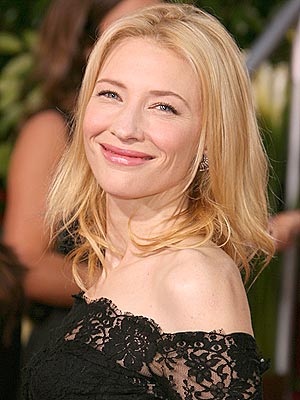 From Cameron's red lips to Angelina's winged eyes, there were plenty of trendsetting looks on the red carpet at the Golden Globes, but what do they all have in common? Makeup artist to the stars Trish McEvoy tells PEOPLE that on this year's red carpet "the emphasis [is] on beautiful, flawless skin, the perfect palette for whatever was to come." And if your skin isn't naturally perfect, McEvoy notes that it is all in the technique. "Celebs make the same mistakes that all women make — not blending properly and leaving obvious lines of demarcation between foundation, blush, etc. Blending is what keeps the look natural." And isn't looking naturally flawless the name of the game for any women? Tell us: Whose skin did you think looked great at the Globes?
Click here to see all the Red Carpet Beauty Trends in our Gallery.
Photo: Steve Granitz/WireImage