Nicole Goes Back to Blonde: What Do You Think?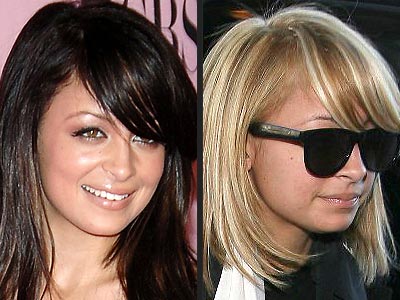 We were so used to Nicole Richie having warm honey blonde hair that when she went red, we were totally taken off guard. But then she quickly switched to a rich brunette shade, and we grew to really like the dark locks on her. But she's flipped it again, and we don't know what to think! She's back to her old golden blonde bob (was the brown reminding new beau Joel Madden too much of his ex Hilary Duff?) and looking sleek. Now, can she just ditch those headscarves? Tell us: Which look do you like for Nicole? Brunette or blonde?
Making a radical hair color switch yourself? Get expert advice from a star hair stylist first!
Photo: Tsuni/Gamma; Andy Johnstone/ Pacific Coast News