How Katherine Heigl's Pooch Helped Pick Her Globes Jewels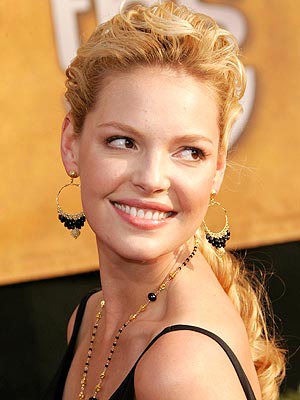 Jeweler Ryan Ryan of Ryan Ryan and Company and Katherine Heigl weren't introduced by an agent, manager or even stylist. In a very un-Hollywood twist of fate, the two were brought together by their veterinarian. A little over a year ago, Ryan took his dog Lucky to his vet, where he befriended the staff, including Katherine's sister, Meg. Thinking the two dog lovers should meet, Meg put Katherine in touch with Ryan, laying the groundwork for a creative partnership.  Ryan says that he "immediately appreciated Katherine's ability to define her own style," and began to craft exclusive pieces for her. Last year he made pieces for her to wear to the 2006 Golden Globes, SAG Awards and Emmys. This year, Ryan is at it again, hard at work designing two incredible sets that Katherine will choose from to wear at Monday night's Golden Globes. And you know their pooches will be there Monday as they chose which jewels she should wear.
For more of the latest news and gossip on the Golden Globes, check out our Red Carpet Confidential blog.
Photo: Jean Catuffe/INF