Annette Bening's Makeup Artist Gives Us the Scoop!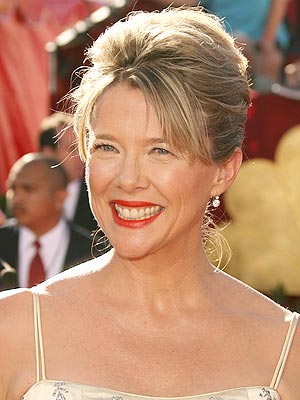 Makeup artist Julie Hewett will be dashing back to LA from the Ocean's 13 set, where she tends to George Clooney, to do Annette Bening's makeup for the Globes. Even though she has worked for sixteen years on "Annette's beautiful canvas," Hewett has to wait and see what the star is wearing before deciding on her colors, even with a lipstick in her cult makeup line for the Running With Scissors nominee. "You never know until the last minute which dress will work. We expect to take about two to three hours to get her ready. It's always a dance between the makeup artist and hairdresser and sometimes a manicurist. We'll see what we want to do that day – a smoky eye or a stronger lip." And she'll send the star off with one of her lip pencils and a Mimi lip-gloss, created not to be too sticky — lucky for hubby Warren who will no doubt get a congratulatory kiss for his Cecil B. DeMille award.
To get the full scoop on the Golden Globes, click here to read our Red Carpet Confidential blog.
Photo: Jen Lowery/Startraks