Angelina Jolie Picks St. John for The Golden Globes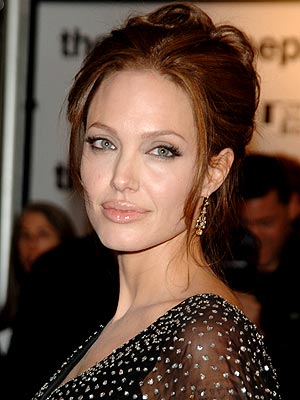 Is there any couple that lights up the red carpet like Angelina Jolie and Brad Pitt? Thanks to Brad's well-deserved Golden Globe nomination for his work in Babel, we will get to see them again on the red carpet come Monday night. And while we're sure that Brad will look suitably dapper in a tuxedo, we can't wait to see what Angelina is wearing — as the face of St. John, she will be in a custom-designed gown from the venerable California label, the company confirms to PEOPLE. Something sweeping and black, maybe? Tell us: Who are you looking forward to seeing at the Golden Globes?
For more of the latest news and gossip on the awards season, check out our Red Carpet Confidential blog.
Photo: Nick Poulis/Polaris