What We Think Beyonce Should Wear to the Golden Globes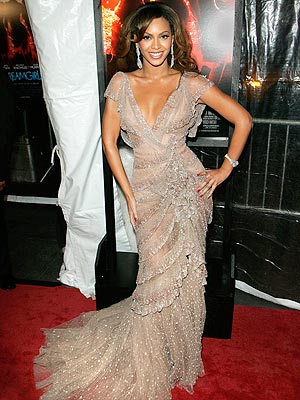 Beyonce has a body made for evening gowns — all perfect curves, long neck, and toned arms — so is it any surprise that she shines on the red carpet? From her dramatic gowns at the Dreamgirls premieres to her turquoise gown at the AMAs, Beyonce has been showing off the elaborate designs of haute couture designer Elie Saab. So would it be any surprise to see her in yet one more of his frocks at the Golden Globes? We particularly like his silver stunner or his ruffled black number for her red carpet appearance. Or we think she'd look spectacular in this platinum beaded gown by Versace, who she wore so well at the VMAs. Tell us: What do you think that Beyonce will wear? Who do you think will look best at the Golden Globes?
To get the full scoop on the Golden Globes, click here to read our Red Carpet Confidential blog.
Photo: Jackson Lee/starmax