Maggie Gyllenhaal: What I Am Wearing to the Golden Globes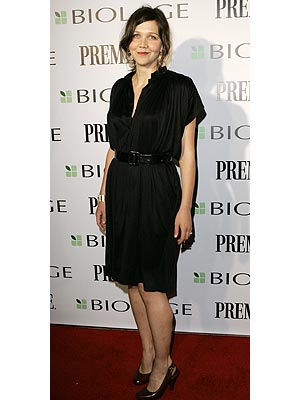 Indie darling Maggie Gyllenhaal brings a fierce commitment to all of her roles, and her Golden Globe-nominated turn as ex-convict in Sherrybaby is no exception. The new mother also brings a unique sense of style to the red carpet that we have missed in the past few months. And apparently she has missed it too — she's looking forward to attending the Globes next Monday because "I want to get all dressed up and go out and really enjoy it." But she's still not sure of what to wear, telling PEOPLE "no, not yet, but I have a couple of things I think are beautiful. It's not hard [to pick out a dress]. It's fun, just really fun." Maggie says she is "thrilled and excited" about her nomination, and we feel the same way about seeing her back in the fashion fray.
For more of the latest news and gossip on the Golden Globes, check out our Red Carpet Confidential blog.
Photo: Kevork Djansezian/AP