Who's Got Your Favorite Celebrity Look?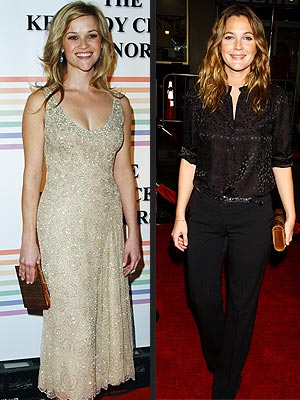 The People's Choice Awards may not have the glam gowns of the Oscars, but how fun is it to vote for your favorite stars? This year, we are loving the OLAY Total Effects 'Love Your Look' Award, where we all get to vote for our favorite celebrity look from their list of nominees: Sandra Bullock, Evangeline Lily, Katherine Heigl, Reese Witherspoon, and Drew Barrymore. Not exactly the list that we would have put together, so we're curious who you would nominate and vote for. Tell us: Which star's look do you love most? Would you pick one of the nominees or is there someone they forgot to put on the list?
Don't forget to come back tomorrow for all the fabulous fashions and winners from the People's Choice Awards, airing tonight at 9 pm ET/PT on CBS.
Photo: George Shepherd/AdMedia;Celebrity Photo