Check Out What's On Sale! Project Runway Designs Marked Down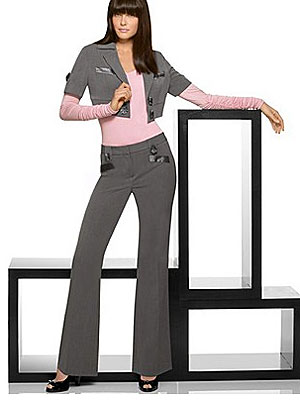 While Project Runway winner Jeffrey is enjoying his success, another of the show's "auf-ed" contestants isn't as lucky. Do you recall Angela's lone victory (that she scored with more than a little bit of guidance from Michael and Laura)? Apparently, the rosette-adorned suit didn't fly off the shelves the way that INC might have hoped — we ran across it drastically reduced on the macys.com site recently. The jacket was $129 and is now $25, while the pants are now $17 from $89. Still, not a bad price to pay now for a piece of TV history.
Looking for more New Year's deals? Check out What's On Sale to see the best bargains in stores now.
Photo: courtesy macys.com