Hilary Swank's New Bangs: Do You Love or Hate?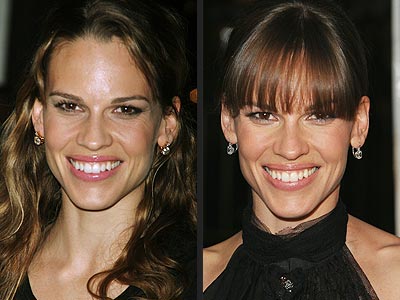 Hilary Swank has joined the Hollywood bang-wagon with the likes of Mischa Barton, Paris Hilton, Nelly Furtado and Rosario Dawson. Last night at the Hollywood premiere of her new movie Freedom Writers, the Oscar-winning actress showed-off her new do. Next to her McDreamy date, anything looks good right? Do you like Hilary with bangs? Vote in our 30-second poll on whether she should keep her new style or loose it.
Click here to check out more of Hollywood's hottest hair trends in Off the Rack.
Photo: Bill Miller/TLP;Glenn Weiner/stargaze