Mariah-Oh-Meter: Rate Her Africa Look!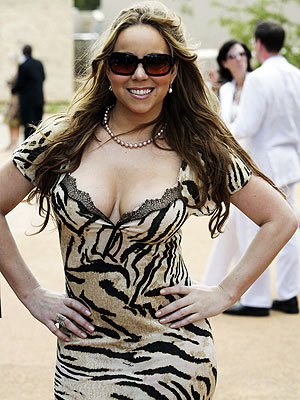 Oh, Mimi. Even though we know she likes to wear short, tight dresses to children's charity events, we were a little surprised by the curve-hugging, cleavage-enhancing getup she wore to the opening of Oprah Winfrey's school in South Africa. The pearls are a duly noted conservative touch, and it's always nice to see her with some natural curl in her hair. But a tiger print? Is that a nod to the locale or perhaps a safari was on her schedule later in the day? Well, at least you can say that she dresses for the occasion! Tell us: On a scale of One to Ten, how would you rate Mariah's oh-factor in this look?
To see more Mariah in Off the Rack, click here.
Photo: Michelly Rall/WireImage