Would You Wear Stilettos on Ice? J. Lo Does!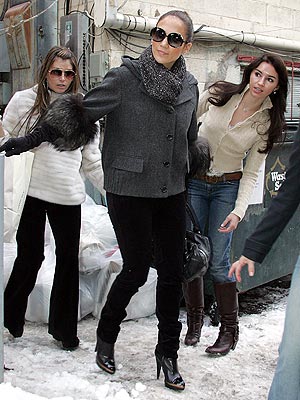 File under amazing feats of fashion: First Mariah Carey did it, and now Jennifer Lopez is wearing stilettos while walking on ice in Aspen. The fashionista left her snow boots at home — no fuzzy boots for J.Lo? — and headed out on into the wintry streets in her mega-heel YSL platform boots. Unless the ice in Aspen has a special no-slip quality that we don't know about or Jennifer's dance training gives her a super-human balancing ability, we think she should pick up some shoes with better traction! Tell us: Do you dare to wear heels on ice? What's your winter footwear standby?
Click here to read even more about Jennifer Lopez in Off the Rack.
Photo: Fame