What Are Your Style Resolutions for 2007?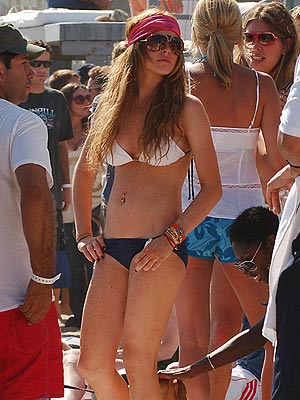 We can only hope that getting rid of head scarves and oversize glasses are somewhere on Lindsay Lohan's list of New Year's resolutions (ditto to you, Nicole Richie). There are plenty of trends that we are more than happy to leave behind in 2006 — buh-bye, skulls –, and some that have the legs to take us into 2007 and beyond, like our beloved ballet flats. In the New Year, we resolve to keep open minds and try new looks that we aren't sure about on the hanger. We also vow not to shell out big bucks for things just because they are trendy and, of course, to finally organize our closets! But tell us: What are your style resolutions for the New Year? What resolutions do you wish stars would make?
Check out all the trends worth keeping — and losing — in our special Top 5 Gallery.
Photo: Jonathan Friolo/IHP/Splash News