What Were the Year's Biggest Fashion Disasters?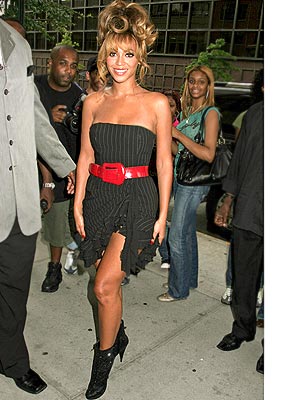 We've come to expect certain stars to always look good. But, no one — the normally flawless Beyonce included — is mis-step free. Every celebrity suffers from moments that make us wonder, "What were they thinking?" It pains us to see any star who is typically well-coifed and sumptuously attired go wrong — and Beyonce is only the tip of the iceberg. As we reflect back on the past year in style, we called out the year's most headscratching moments. Starting with Beyonce and her unfortunate Barbarella-inspired getup, we count them down in our year-end Top 5 "What Were They Thinking" gallery. Tell us: What did you think was the biggest fashion faux-pas of the year?
To check out more of PEOPLE's year-end wrapup, click here for all the hits, misses and more of 2006.
Photo: Luisa Johns/Photokinetic