Vote! Is Cate's Look a Hit or Miss?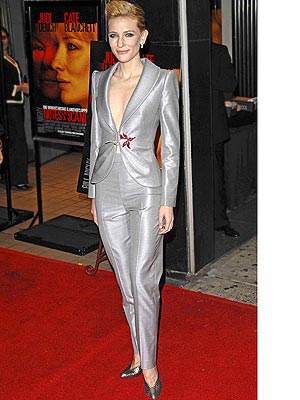 We've been keeping a close watch on the lovely Cate Blanchett and all her various outings lately. As we mentioned before, she's one of our favorite award season dressers. Just look at her in this sleek Armani pantsuit! Matched with Louboutin pumps and a spritzed-up do, we think she's a vision of holiday chicness. Popsugar is wondering if she took a page from Gwen Stefani's stylebook with those big bangs. What do you think of this look?
Click through to this week's Hit or Miss Gallery to vote on Cate's outfit, as well as recent looks of Drew Barrymore, Fergie and more!
Photo:BRIAN ZAK/GAMMA