Is Pink The New Blonde? Rachel McAdams Thinks So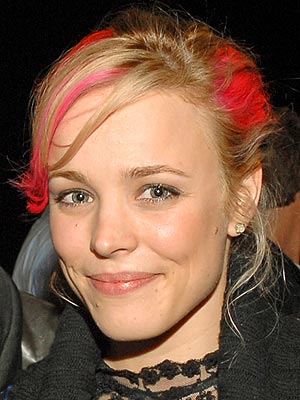 We've seen Rachel McAdams do chameleon-like transformations into a brunette in The Family Stone, a blonde in Mean Girls and a redhead in The Notebook. But at a recent event with Al Gore, she appeared with an even more unusual hair color — hot pink! As the actress is not currently filming, we can only assume that the punkish fuschia streaks are just for fun. (Wonder if boyfriend Ryan Gosling digs them too?) Tell us: What do you think of Rachel's punkish pink hair? Would you dye your hair that color?
Click here to read more about Hollywood's hottest hair in Off the Rack.
Photo: Lester Cohen/WireImage