Gifts For Everyone: Tarte Glosses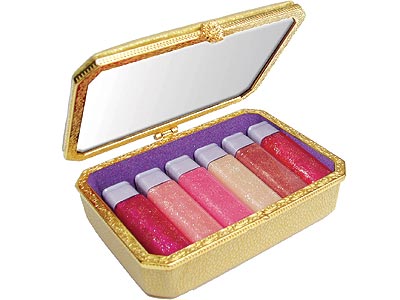 We love gifts that multi-task, and this collection of six mix-and-match glosses from Tarte definitely does double-duty. Gilt Trip, $28, includes six gold-flecked glosses in a gold-leather jewel-box case (perfect for storing jewelry or business cards once the glosses are gone). The shades range from a golden champagne to gilded magenta and work on every skin-tone. Even better, they're the perfect size for a slim evening clutch. It's not too late to score one of these in time for the holidays! Visit tartecosmetics.com to buy.
For more great gift ideas, click here for PEOPLE's Ultimate Gift Guide, and click here for more perfect presents in Off the Rack.
Photo: Courtesy of Tarte Cosmetics