What a Week! Britney Goes Back to Blonde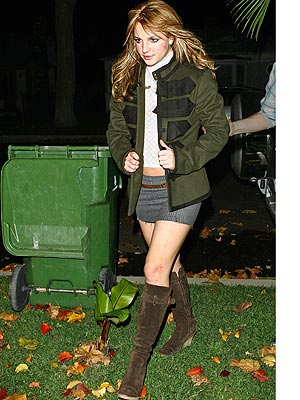 This is getting a little silly. How can one woman change her hair color so often? Perhaps Britney saw your opinions about her brunette look on Monday (most of you prefer her as a blonde). Spotted out on Tuesday, the newly single mom seems to have shifted towards more of honey blonde, this time with some extensions. We'll try to get to the bottom of her constantly changing look and will let you know what we learn. But in the meantime, feel free to discuss amongst yourselves.
To see more Britney in "Off the Rack" click here.
Photo: MBF-AlphaX/X17