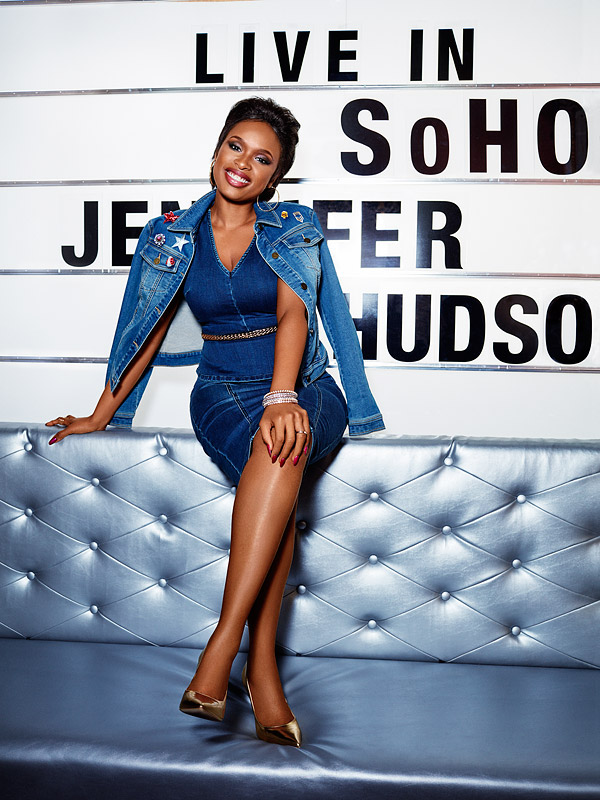 Courtesy New York & Company
This Dream Girl has found her dream denim! Jennifer Hudson just celebrated her one year anniversary as the face of New York & Company's Soho Jeans line. For Hudson, having the items in the collection hug her curves was imperative.  "I've made a huge transition [with my weight]. There are things you want to try but you can't always wear when you're 'plus size.' So I feel like I am able to explore more, but I am still very conscious of every girl, every woman, every size," she tells PeopleStyle. "I like high-waisted things. I love the pencil shape, which works regardless of your size. I feel like each one of these pieces represent that silhouette."
Hudson says that her 80-lb. weight loss (which she shared the secrets to on the cover of PEOPLE in 2010) is one of the reason she now loves jeans— specifically skinnies. "I did not work this hard for this," she says, gesturing to her body, "to hide it!" (Editor's note: We feel compelled to point out that all the jeans are 50% off on nyandcompany.com today, making them all less than $40!)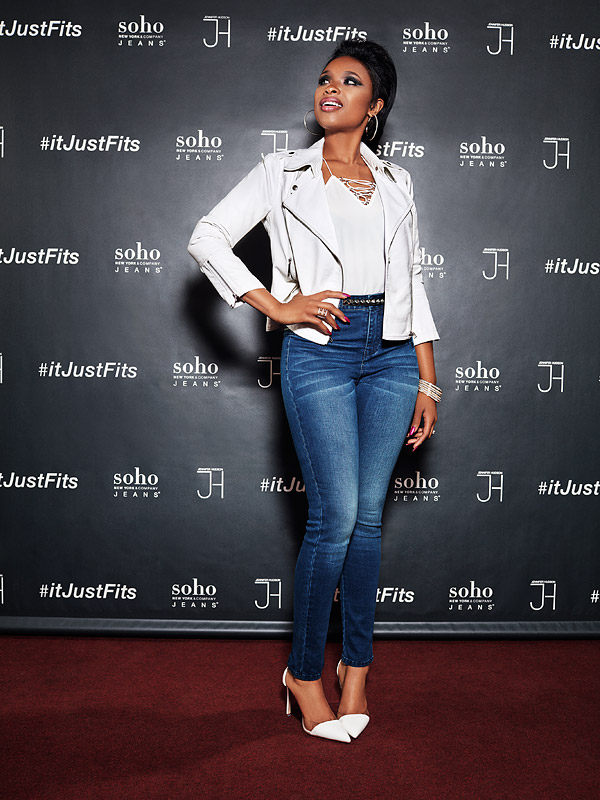 Courtesy New York & Company
So, the brand's stretchy denim is designed with figure-flattering details like vertical seams down the front, diagonal whiskering detail (see Hudson in the "dynamite blue" wraparound legging, above), and angled zippered pockets (see Hudson in the white zip-accent high-waist legging jean, below).
And yes, these white jeans are actually easy to wear, according to Hudson. That's not only because of the zipper detail, but because of the high waist and the material itself.
"Having the comfort factor in there makes it work," she says. "I always had an issue with jeans growing up because I've always been a tall girl. They're too short at the foot, and when they're long enough, they're too big at the hip. The trick is finding what fits your body, especially with white. These jeans form to your shape, and not every jean is going to do that. So even if you have the same style in black and white, the material changes with the color. It's strategic."
But no matter what fashion risks you choose to take, Hudson wants all women to be proud of what they're working with: "Women, you've got to accent your curves!" she says.
–Catherine Kast